Accufix Surgical®
Anatomically restoring joint function to patients with arthritic conditions
Accufix Surgical® Inc. is a specialty orthopedic device developer and distributor of The Accu-Joint® Hemi implant system — a revolutionary, FDA-approved treatment for MTP joint disorders that is designed to restore natural motion and preserve your active lifestyle.



Mission Statement
To be an industry leader in developing products intended to improve quality of life for patients, through joint preservation as opposed to joint fusion. We seek to anatomically restore joint function to patients with arthritic conditions.
Leadership
Glenn C. Vitale, DPM, FACFAS
Chief Medical Officer
Dr. Glenn Vitale has 37 years practicing Podiatric Medicine and Surgery, graduating from the Ohio College of Podiatric medicine and Surgery in 1982. He completed a Preceptorship at the New York College of Podiatric Medicine, and a Surgical Residency at the West Haven VA Medical Center. Dr. Vitale is board certified by the American Board Foot and Ankle Surgery, and a Fellow of the American College Foot and Ankle Surgery. He is owner, partner and President of Connecticut Podiatry Group, PC, after joining his founding father's practice, Anthony A. Vitale, DPM (1953), and establishing a multi-office practice in the greater New Haven CT. area.
John K. Evans MHA, LFACHE
President & CEO
John has led for-profit and not for-profit healthcare companies for over 30 years, serving as CEO of three start-up companies and COO of community teaching hospitals, academic medical centers and healthcare systems through-out New England. Mr. Evans attended the University of Vermont undergraduate and possesses an MHA from Baylor University. He is board certified in healthcare management, is a lifetime Fellow of the American College of Healthcare Executives, and is a retired Army officer, having served in Germany, Operation Desert Storm and at the US Military Academy West Point.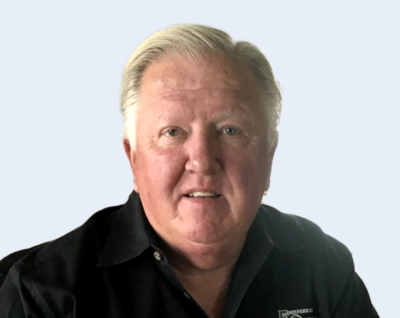 William Greim
VP, Supply Chain
William Greim has been a small business owner for 30 years and is the CEO of Engineered Production Components. He brings 25 years of experience as a supplier in the medical device industry.
Michael Parisi
VP, Engineering
Michael Parisi brings 30+ years of experience in product engineering, development, standards compliance, and design. He holds eight US Patents; in Thermoelectric Cooling Technology, Laminar Flow Gas Curtain, and recently Joint Surface Replacement System. He is also a principal engineer and industrialization architect at a world-wide technology company with $14 BN annual sales.
Aaron Shemenski, DPM, FACFAS
VP, Clinical Services
Dr. Aaron Shemenski is board certified in foot and reconstructive rearfoot/ankle surgery and has successfully performed over 4,000 foot and ankle procedures. In addition to general foot and ankle surgery, he also performs advanced reconstructive and limb salvage surgery and has lectured on foot and ankle pathologies both nationally and internationally. He continues to be active in education, recently receiving certification in hyperbaric oxygen therapy and completing the Master's Course for lapiplasty bunion correction.
Jamie Lineberger
Board of Directors
James Lineberger has been a managing member of Lineberger & Co., LLC since joining the firm in 1988. Lineberger & Co., LLC is a private investment company engaged in financial asset management for the personal accounts of its affiliates and members. The firm has evolved from an investment banking firm and member of the New York Stock Exchange in 1968 to a diversified investment company. James Lineberger serves on the board of directors of several of the firm's portfolio company investments. Before joining the firm, James Lineberger was an analyst with the Eastern Corporate Finance Group of General Electric Capital Corporation as a financial analyst. Prior thereto, he was a staff accountant at Sensormatic Electronics Corporation. He received a BA in History from Denison University in 1983.
Business Advisory Committee
Keith Hamilton
Business Advisory Committee
Keith Hamilton is the founder of five companies, three in the medical field and brings 27 years of experience in manufacturing.
Business Advisory Committee
Bonnie Post
Business Advisory Committee
Bonnie is a Registered Nurse and spent her career in pediatric and adult nursing at the University of Colorado Medical Center, Texas Children's Hospital and Mary Hitchcock Medical Center. Bonnie obtained her BS RN from the University of Vermont. She also has experience in medical device sales to include working at Clinitron. Bonnie raised two sons and has been active on Planning Boards and School Boards as well as fund raising for cystic fibrosis and the Jimmy Fund for Cancer.
Andy Brown
Board of Directors
Andy is a career educator, having served as Assistant Dean and later Dean of Students at Princeton University. He possesses an undergraduate degree in engineering from Princeton and both a masters degree and advanced graduate study certification from Harvard University. Andy has been involved in a number of start-up companies and owned and managed several small companies prior to retiring five years ago. His current activities include sailing, cruising and teaching children sailing.
Active Patents
The Accu-Joint® Implant has been engineered to withstand levels of stress from normal everyday activity as achieved by the fatigue testing requirements associated with FDA approval.
10,765,522: Accu-Joint® system
10,959,851:Hemi implants with Reamer features
11,039,928: Hemi phalangeal implant
11,051,946: Hemi metatarsal implant
Other patents pending
FDA Approval
On December 8, 2020 Accufix Surgical® received premarket notification of intent to market the Accu-Joint® Hemi Implant from the FDA based on a determination that the device is substantially equivalent to legally marketed predicate devices.
Indication for Use
The Accu-Joint® Hemi Implant, a hemiarthroplasty metatarsal head or phalangeal base implant for the metatarsophalangeal (MTP) joint, is indicated for use in the treatment of patients with degenerative and post-traumatic arthritis in the MTP joint in the presence of good bone stock, along with the following clinical conditions: Hallux Limitus, Hallux Valgus, Hallux Rigidus, and an unstable or painful MTP joint. The Accu-Joint® Hemi Implant is intended to be used with bone cement. The metatarsal head and phalangeal base may not be used together at the same joint.
Strategic Partnership
Disruptive MedTech strives to be the world's first and strongest Group Manufacturing Organization and provides turn-key manufacturing and testing of custom, innovative, private branded medical devices.